Project Reveal: Part I – Priddis Whole Home Renovation
October 24, 2019 | written by Lindsey
This country house is situated on a gorgeous property in Priddis, Alberta. The whole home was given a total overhaul – everything from spatial reconfiguration, replacement of all existing interior finishes complete with a small addition. These changes transformed this bungalow into open concept living that is as equally beautiful as it is functional.
The original floor plan can be seen below and underneath is the spatial reworking.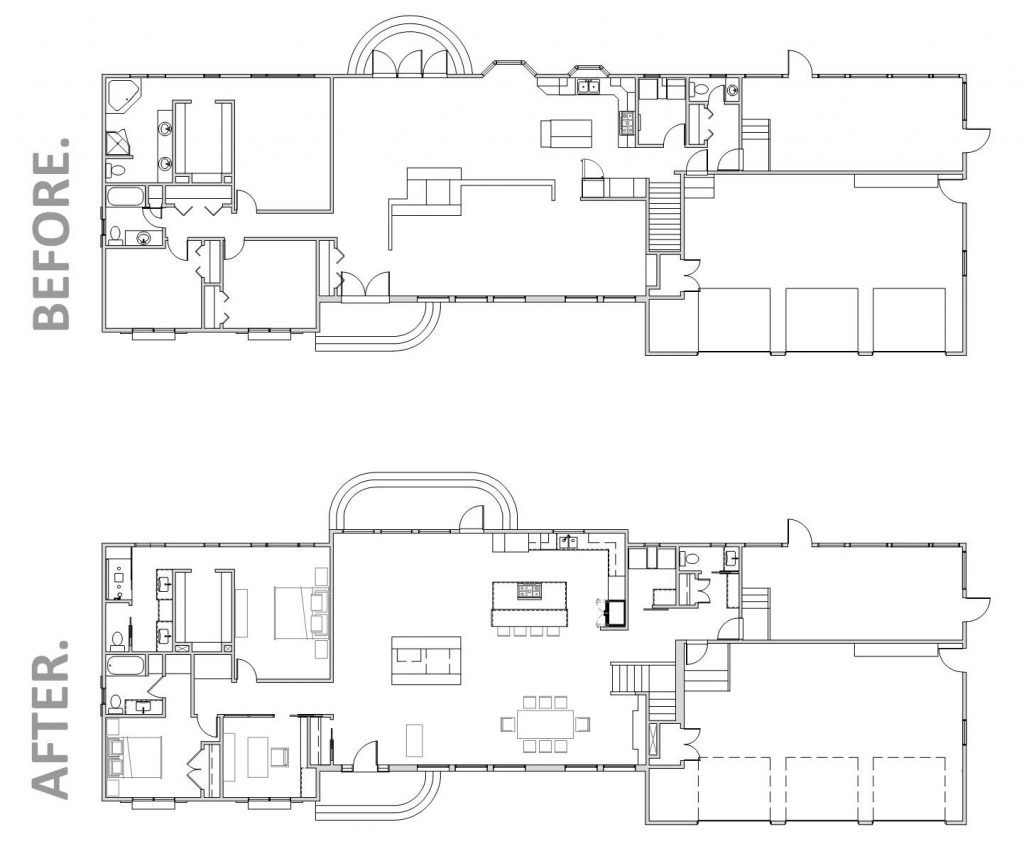 On the blog today we will be sharing Part I of the after photos of this stunning home. The kitchen and the dining room are open to one another and both have beautiful rustic hardwood flooring, a mixture of soft gray and stained maple bespoke millwork, a porcelain farm house sink and a mosaic hex tile backsplash that adds just the right amount of sparkle.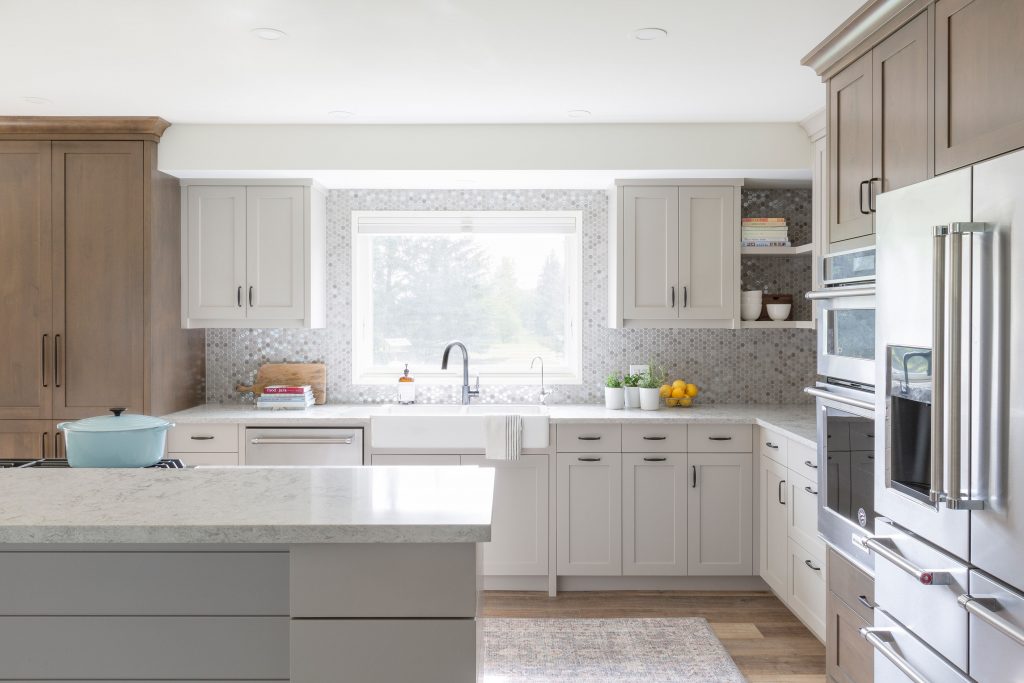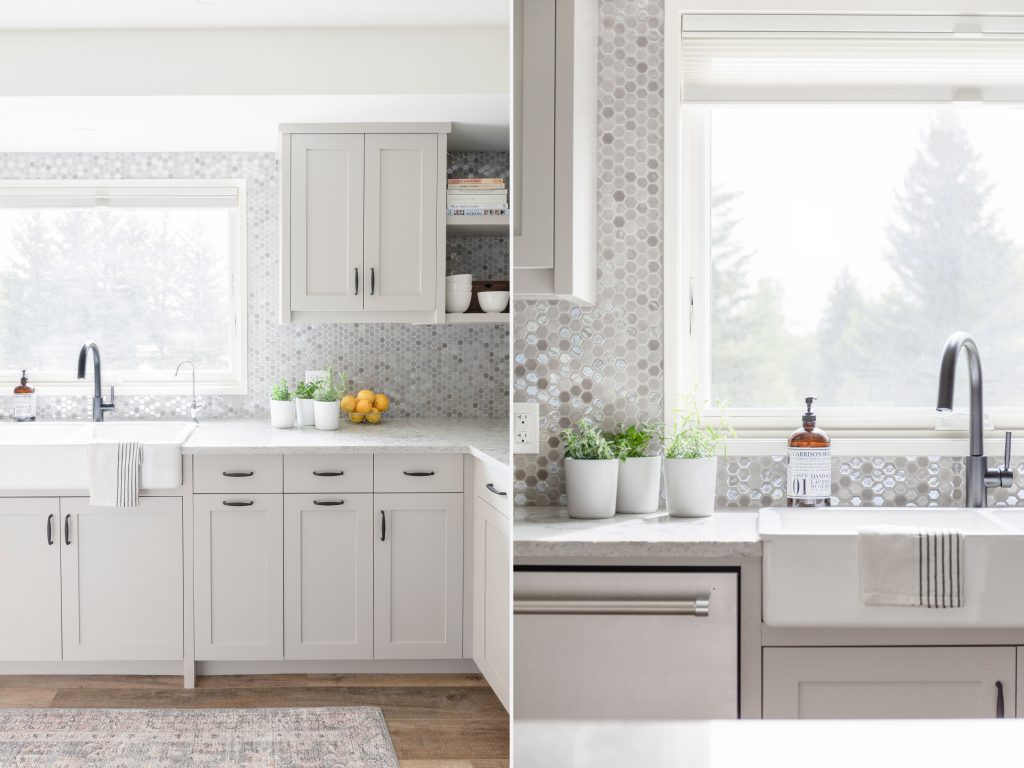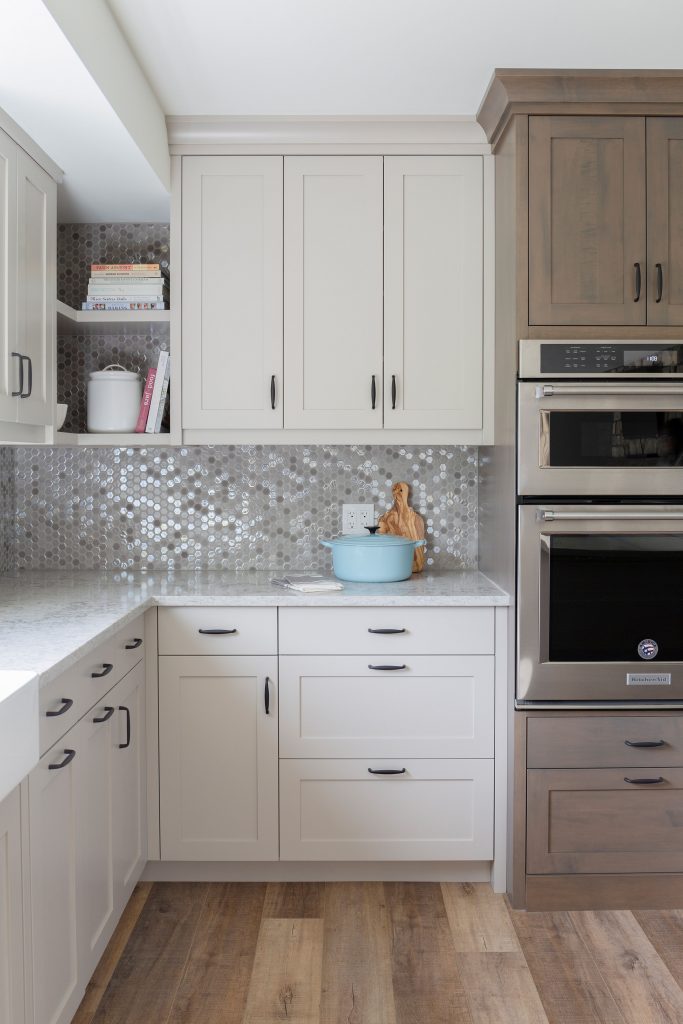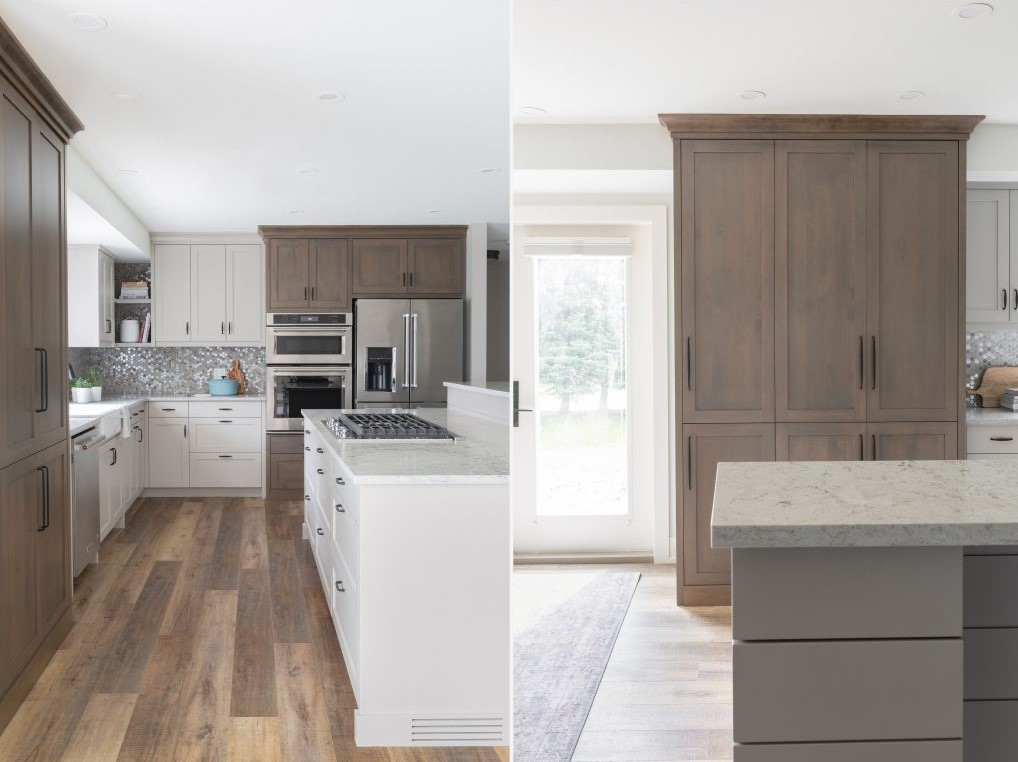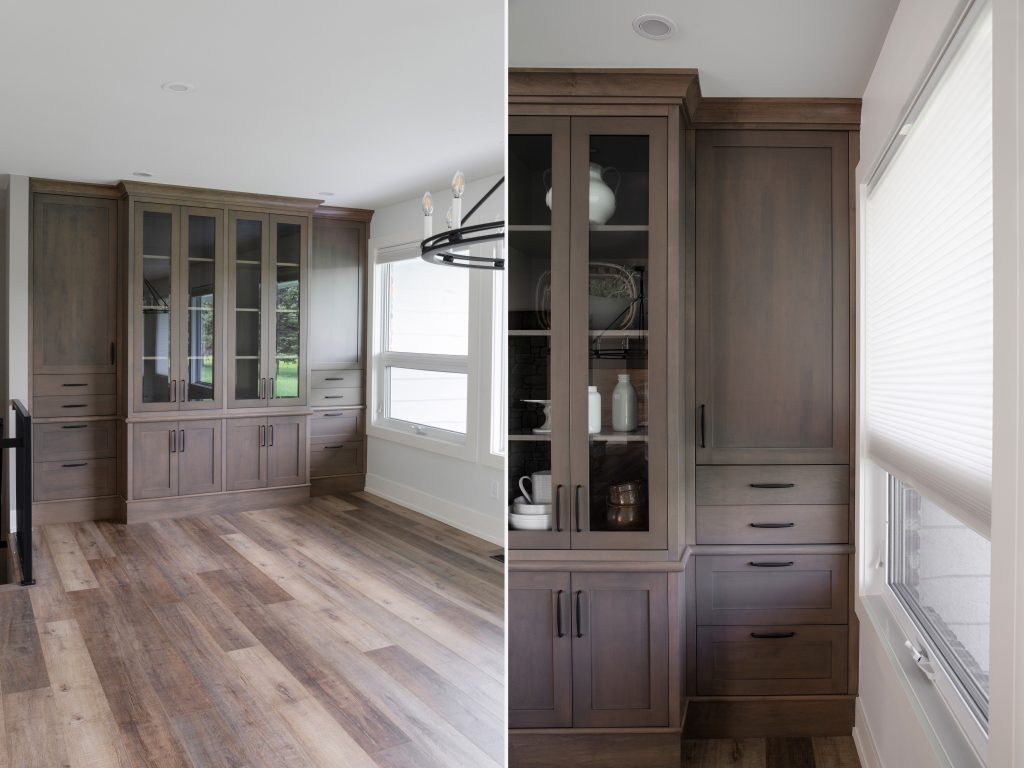 The custom built in china cabinet anchors the dining room – it was designed with both display space and closed storage in mind. Soft brown maple was used to create this statement piece that is dressed beautifully with classic black hardware.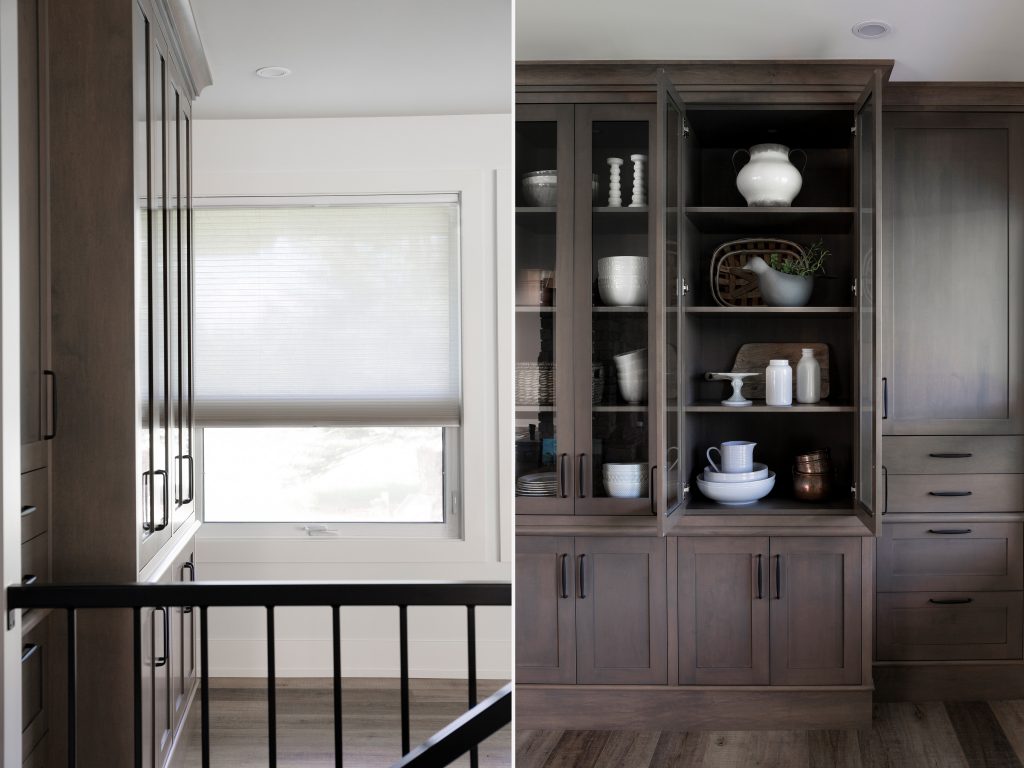 The fireplace that divides the living room from the entry way was redesigned and clad in an engineered limestone that adds both a traditional and clean contemporary feel within the home.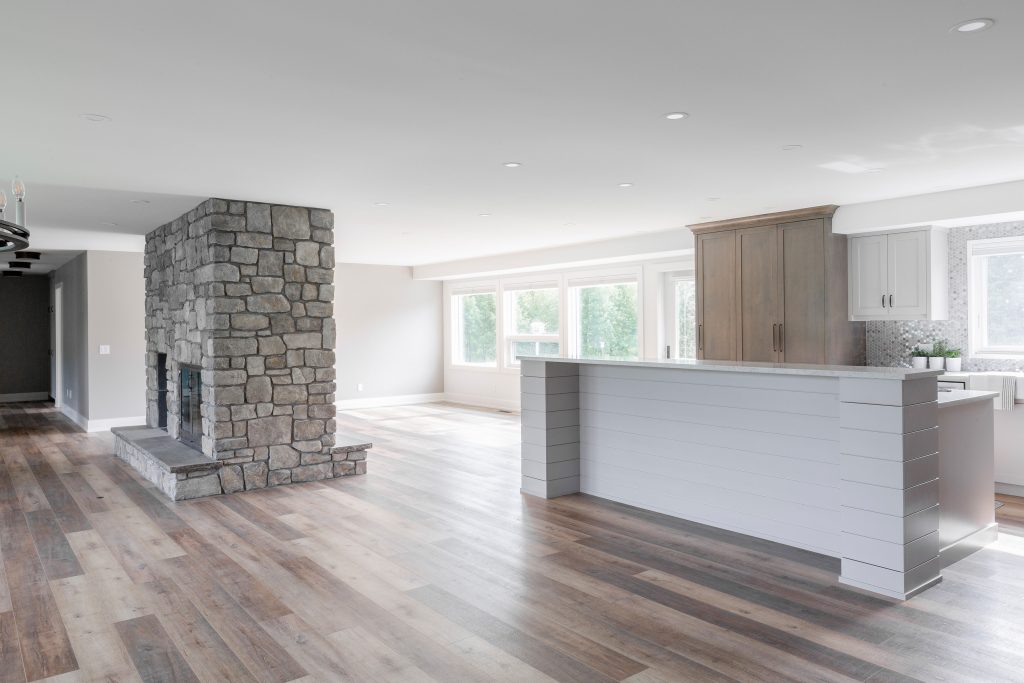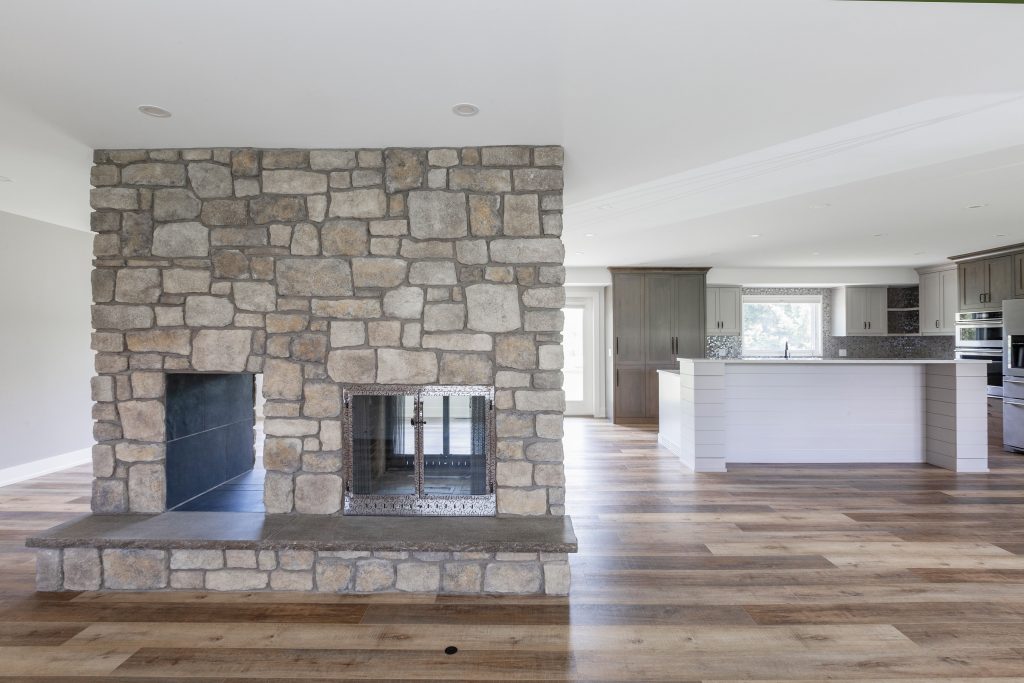 Subscribe Via Email
Want to be a part of our inner dialog? Subscribe today and never miss a post or update.